Wondering how to keep your kids busy today? I have a fun and easy rainbow craft to keep your kids happy and occupied. The supplies and prep are minimal so you can start in no time.
Make this easy rainbow craft a learning opportunity
This craft provides great opportunities for your children to learn kindergarten readiness skills while having fun. They can identify colors, develop fine motor skills, and also practice cutting. If appropriate for your children, you can also have them practice writing their name on their finished craft.
Parents of a young toddler can tailor this craft to their child's age. Adults can do the cutting and gluing and allow the toddler to place the squares onto the glue.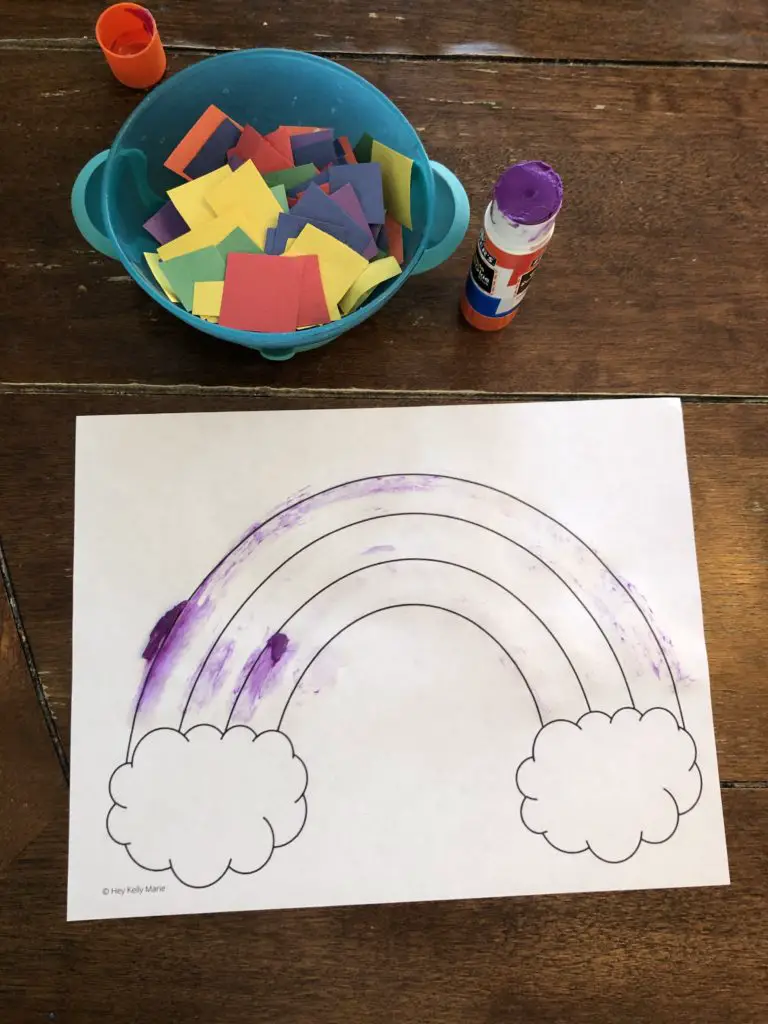 Supplies
Glue or glue stick
Scissors (child-safe)
Colored paper
Rainbow image (I have a printable PDF for email subscribers.)
To get the rainbow printable PDF, subscribe to Hey Kelly Marie emails below. You'll get an email with the password to the Hey Kelly Marie printable resources page.
Email subscribers receive weekly emails of new preschool resources and blog posts and can unsubscribe at any time.
Get crafting
Here's how to put the rainbow together. This is so simple!
Cut the colored paper into approximately one inch squares. They do not have to be perfect in any way. You can do this or have your child practice with child-safe scissors.
Glue the colored squares along the rainbow lines (and the clouds too, if the kids want!).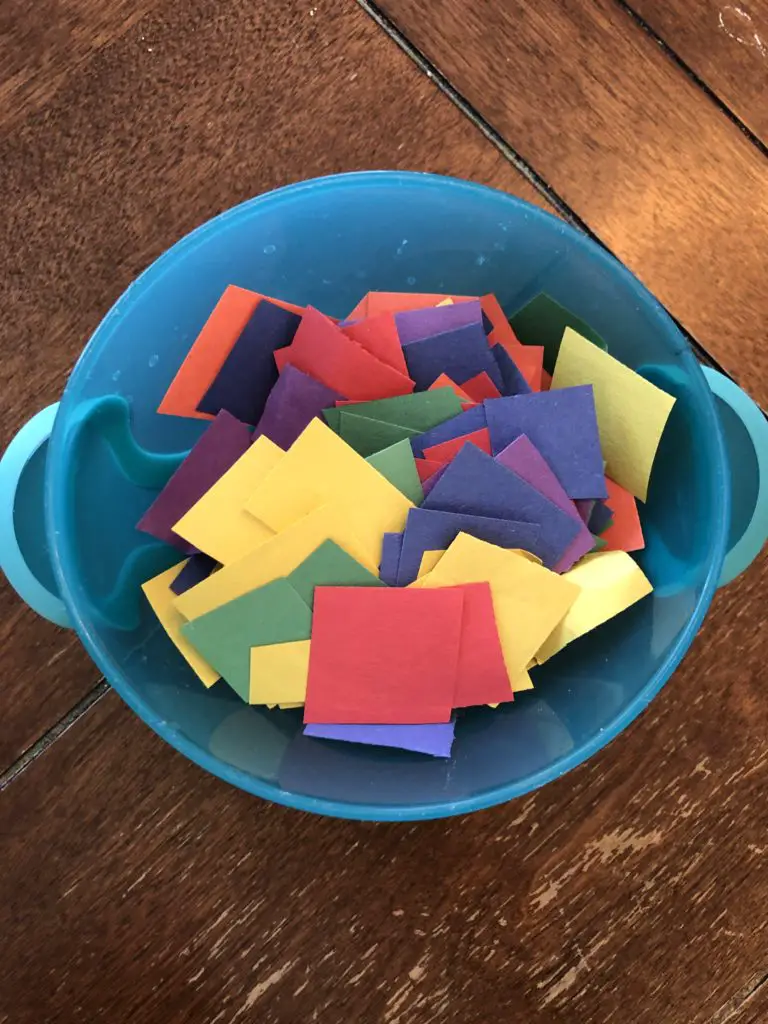 Enjoy your easy rainbow craft!
I hope your kids enjoy this fun rainbow craft. Let me know how it goes! Comment below.
Interested in more easy and fun activities for young kids? Check out No mess, no prep Activities for Preschoolers
Disclaimer: The information published in this blog is for information and entertainment purposes only. I am not an expert and you should look elsewhere for advice. I am not liable for any damages resulting from using the information on this blog. All activities for children should be done with adult supervision. For further information, see the Disclaimer page.
Subscribe to Hey Kelly Marie emails for new blog post notifications and access to free printables.