As a parent, I'm always looking for toys that my kids will get a lot of mileage out of. I especially love quality toys that can be played with in multiple ways. Today, I'm sharing SEVEN fun and different ways to play with one awesome Gears! Gears! Gears! starter building set.
Gears are fantastic for playful learning, as they teach problem solving, spatial recognition, cause and effect, and fine motor skills. With the activities and 3 free printables I've included here, they also teach number recognition, counting, and patterns. If you ask me, that's a pretty impressive list of skills practiced from one toy!
The Gears! Gears! Gears! starter building set is from Learning Resources, a brand that our family has learned to trust for awesome, quality, and FUN toys. There are a bunch of different Gears! Gears! Gears! sets from Learning Resources to choose from.
This post contains affiliate links, which means that if you purchase something through one of the links here, I might receive a percentage of the sale, with no added cost to you. All opinions are my own.
Seven ways to play with Gears! Gears! Gears! starter building set
#1 Building with Gears!
Probably the most common way my kids play with our gears starter set is designing and building any way they like. The set has four base pieces, 28 gears, 14 square pillars, 13 six-way axles, and a crank handle, everything kids need to build horizontal and vertical structures.
Once the gears are connected, my kids love turning the crank handle and watching them all spin. Watching the gears connect and interlock is mesmerizing and they can't get enough!
The set also comes with a super helpful activity guide that includes the basics of building these structures and ideas for "ex-gear-iments" that can be done with the set.
#2 Gear Patterns
The 28 gears that come in the Gears! Gears! Gears! starter building set can also be used to explore patterns.
Pattern work helps kids learn to make observations and predictions for what comes next, building foundational math and science skills.
I have created 15 free printable Gear Pattern Cards that can be used along with the Gears! Gears! Gears! starter building set.
Kids can observe the pattern on the pattern cards and then place gear pieces in the blank spaces to finish the pattern. The pattern cards include AB, ABB, ABB patterns and more!
Because of the size of the gears, some of the pattern cards are two pages in size. Parents can attach the two pages together with tape. To make it easy, I have numbered the cards that go together with the same number. For instance, you'll find the two pages that have number one on them, connect them at the number one, and Voila!, you have a finished pattern card.

Get Your free printable Gear Pattern Cards HERE!
#3 Counting with Gears
Number recognition and counting are important preschool skills that we use our Gears! Gears! Gears! starter building set to practice.
The basis of this activity is making gear towers out of the 28 gear pieces. The gears actually connect when laid flat on top of one another.
I created free Gear Counting Cards to direct kids to build a tower a certain number of gears tall.
For instance, when given a card with a 5 on it, kids can recognize the number, count and stack gears to build a tower 5 gears tall. This activity also develops fine motor skills, as kids work to connect the gears.
Get your free Gear Counting Cards HERE.
#4 Flower Stamp Painting
My kids LOVE to paint, and I am always looking for new ways to use our beloved washable paints. We also use this paper for painting.
My kids use gears as stamps in various colors of paint to create cute flower paintings. The spokes on the gears become petals and the circle on the center makes the pistil. This is a great activity to do in the spring or summer.
The gear stamp with yellow paint also makes a great sun.
#5 Gears Building Challenge Cards
Anne Carey, the founder of Left Brain Craft Brain, created awesome Gears Building Challenge Cards. They are featured on the Learning Resources blog.
In this activity, kids can pick a card, grab the directed number of gear pieces, and then build a gear as tall and wide as the challenge card directs.
This is an awesome way to use this Gears! Gears! Gears! set and will actually work with any of the Gears! Gears! Gears! sets that Learning Resources offers.
#6 Circle Drawing with Gears
My kids love drawing circles with gears and I love how great it is for their fine motor skill development!
To draw circles with gears, we first use masking tape to make one gear stationary on the page. Then, we add a second gear, and use a fine tip marker through the center hole to rotate it around the stationary gear. The marker creates a circle shape on the page.
Kids can leave the circle as is, or add a face to make a person or animal. The circle could also be turned into a sun. Multiple circles in a line can become a caterpillar. The sky is the limit with how to use your circles for artwork!
My kids are four and it was a great challenge for them to spin the gear around with a marker.
#7 Identify the Color Gear in English or Spanish
The 28 gear pieces come in orange, red, purple, yellow, green, and blue. To learn colors, we lay out the gears on a flat surface. Then, an adult calls out a color and the kid(s) take turns pointing to that color gear. If we want to make it a game, we award points to the first to point to the correct color. The first to 5 points is the winner.
Because my four year old twins know these colors in English, we actually play this same game in Spanish. I call out a color in Spanish and they point to that color gear. Colors in other languages could also be learned, as well.
To make teaching Spanish colors with gears easy for parents, I have made a printable that you can get HERE.
Pin this post for later!
If you love this post, please share in on social media so others can find it. It's also a great way to support my blog!
I'd love to hear what you think of these Gears! Gears! Gears! activities!
My family really loves our Gears! Gears! Gears! starter building set, because it's so much fun and also teaches so many skills!
We use this one set from Learning Resources to develop spatial recognition, cause and effect, color and number recognition, pattern skills, counting, fine motor skills, and also to paint and draw. If you ask me, that's pretty impressive for one toy!
Here are the quick links for the free, printables included in this post.
Please let me know what you think of these activities. And if you have any other ideas of ways to play with gears, I'd love to try them out with my kids! Please comment below.
Check out free resources from Learning Resources
Learning Resources is also a great source for free resources and downloads to keep kids busy at home. Check them out! I really love the Smarts and Crafts and Printables sections of their blog.
Other Activities from Hey Kelly Marie
I am always working on free resources and activities for my readers!
Some of the most popular printable resources are the A-Z 26 Alphabet Coloring Pages, Preschool Math, Cutting, and Pattern Workbooks.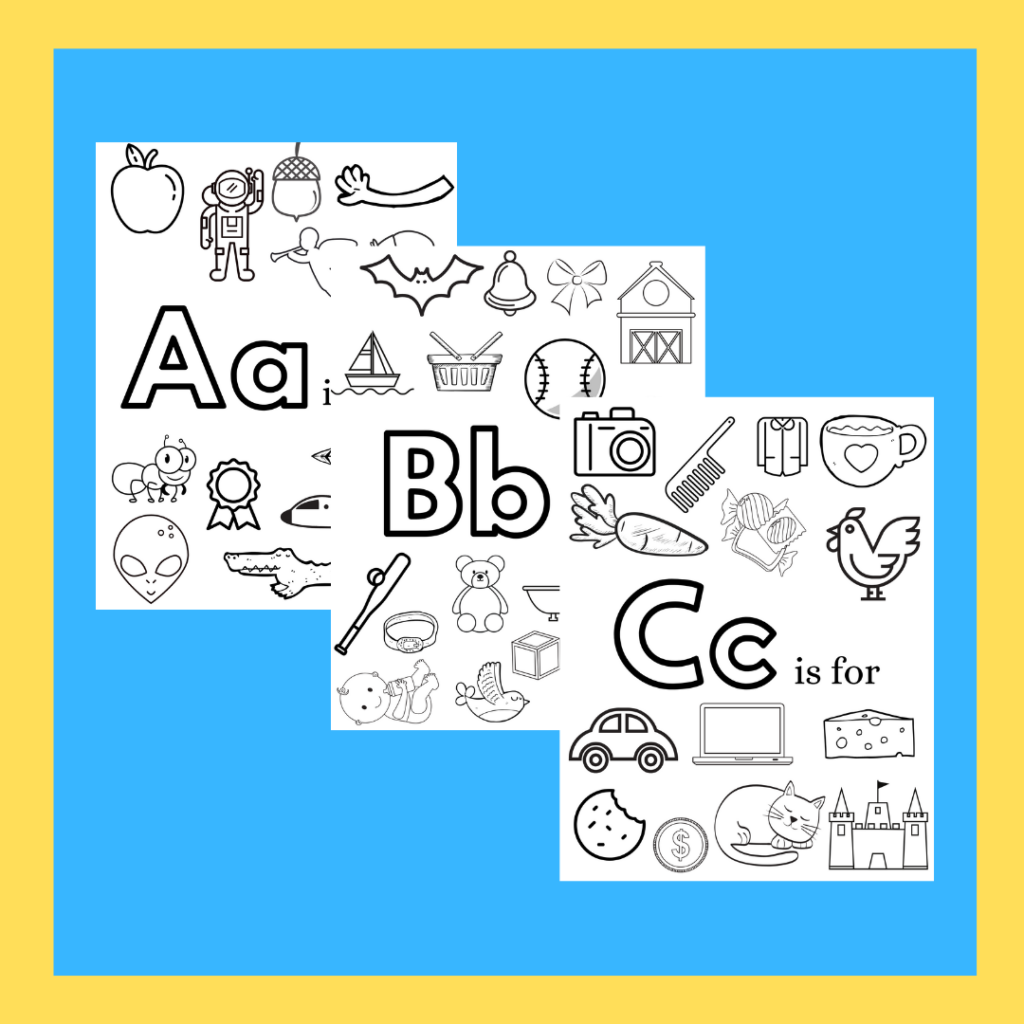 Disclaimer: The information published in this blog is for information and entertainment purposes only. I am not an expert and you should look elsewhere for advice. I am not liable for any damages resulting from using the information on this blog. Additionally, all activities for children require adult supervision. For further information, see the Disclaimer page.
Affiliate Information: I sometimes publish endorsements and advertisements, which means that if you purchase something through one of the links here, I might receive a percentage of the sale, with no added cost to you. Additionally, as an Amazon Associate, I earn from qualifying purchases. For further information, see the Affiliation Information Page.