Motherhood is the hardest job I've ever had. There's a lot to keep up with, and it's easy to feel overwhelmed. Moms have too much to do and not enough time. Over the years, I have found gadgets that make mom life easier, saving time, energy, and giving me more free time.
Although I am an inherently frugal person, I am willing to spend money to make my life less stressful and more enjoyable. I try to think through purchases and spend on things that will improve my quality of life. At this stage of life, items that save me time and take tasks off my to-do list are worth every penny. Today, I'm sharing gadgets that make mom life easier.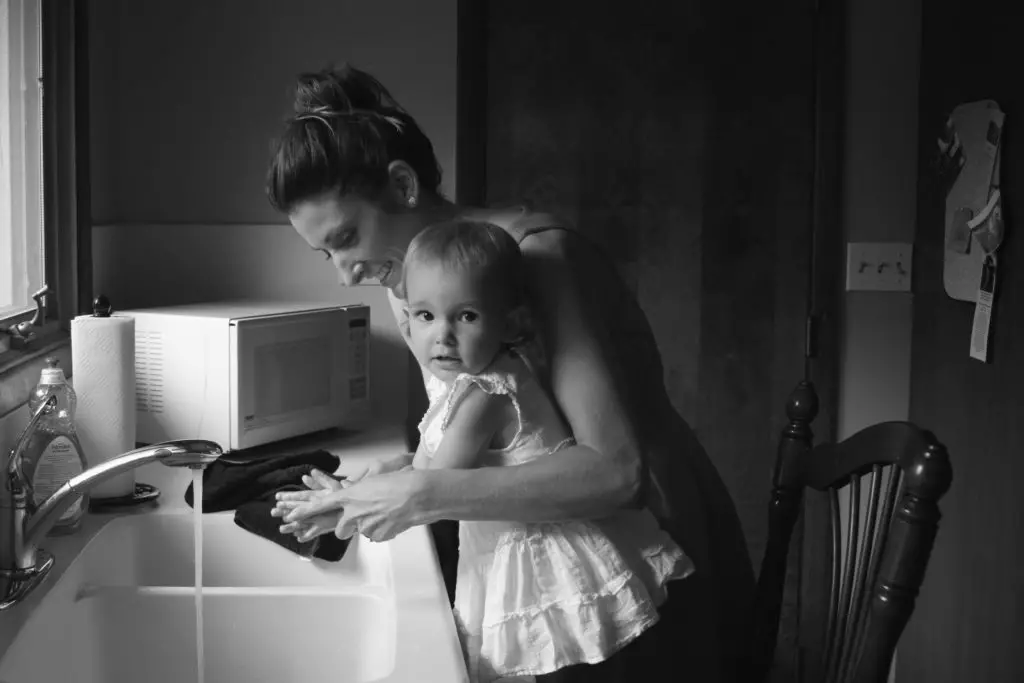 To determine if items should make this list, I asked myself, "Would I replace these items immediately if they were broken or lost?" If the answer was "Absolutely," then that item made the list. I believe the gadgets listed here are absolutely worth the investment.
I also think these would make awesome gifts for the moms in your life. What better way to say "Thank you!" to a mom than by making her life easier?
As an important note, I am directing this article towards moms because that's the lifestyle I identify with most, but I believe that dads and non-parents could benefit from these gadgets too! We all need to make our lives easier.
Affiliate links: This post contains affiliate links. I sometimes publish endorsements and advertisements, which means that if you purchase something through one of the links here, I might receive a percentage of the sale, with no added cost to you. As an Amazon Associate, I earn from qualifying purchases. For further information, see our Affiliation Information Page.
Tile
Tile (affiliate link) helps you find items that are nearby but out of sight by ringing them from your smartphone.
I bought a set of Tiles because in the rush of getting three kids to and from the car, I kept misplacing my keys. Not long ago, I spent an hour looking for my keys. I checked my car, my pockets, my kitchen drawers, and they ended up being buried in my purse. So frustrating! Since setting up my Tiles, this hasn't happened again.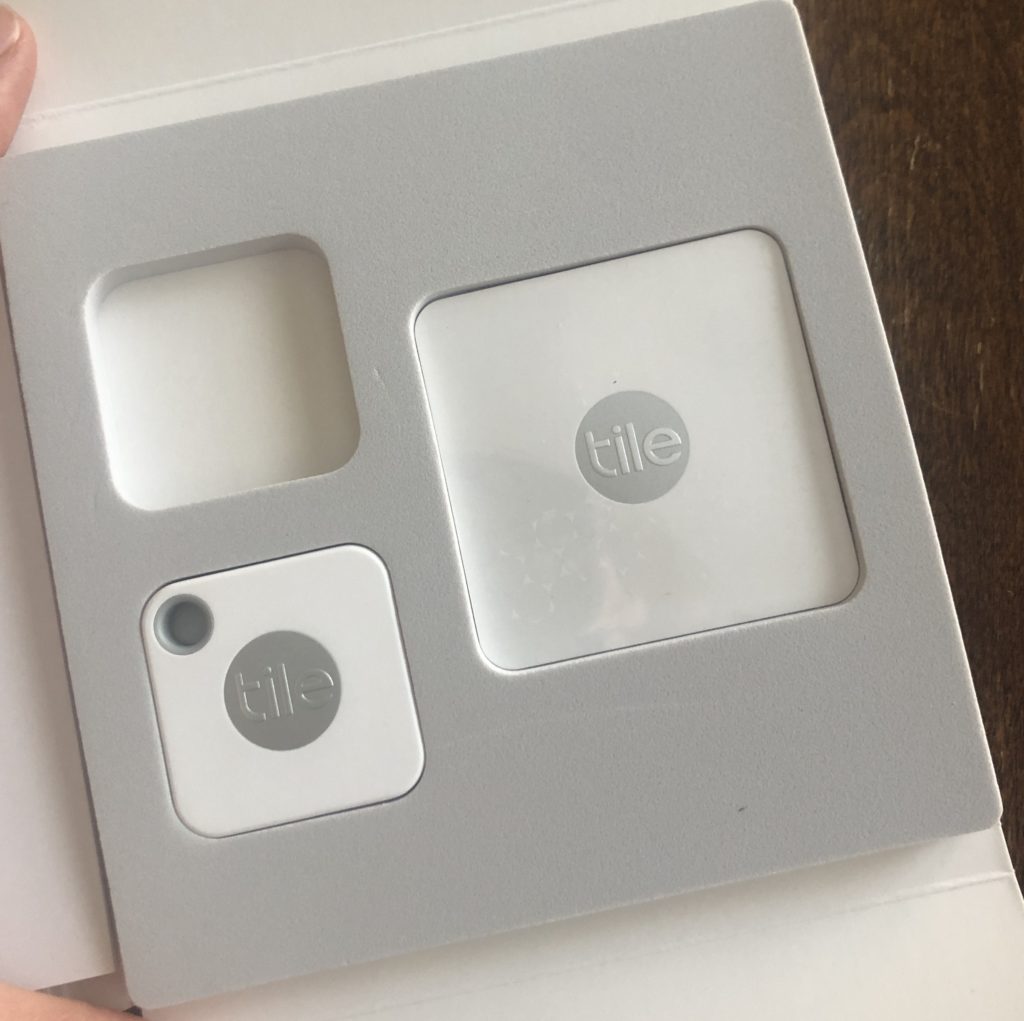 Now, when I lose track of my keys, I open the Tile app on my smartphone and press "Find," and the Tile on my keys starts ringing. Brilliant!
As you might have guessed, you can use Tiles to find all sorts of items, including your wallet, purse, and TV remote. Tiles come in several shapes and sizes for different uses. Personally, I use Tile Mate for my keys and Tile Slim for my wallet.
A great bonus feature is that you can press the grey button on the center of the Tile and it will ring your smartphone. With this system, I can use my smartphone to find my keys or wallet, AND either my keys or wallet to find my smartphone.
Having a way to quickly find my keys, wallet, and phone has made my life so much easier. I spent two minutes setting up this system and I know it has saved me hours of time.
Wemo Light Switch
Wemo light switch (affiliate link) replaces your standard light switch and allows you to control lights via the Wemo app on your smartphone. You can also control lights at the switch as normal.
The magical part of this is that Wemo allows you to set a schedule. I set our outdoor lights to turn on at sunset and turn off at sunrise totally on their own. I do not have to worry about turning these lights off and on at all anymore.
This might seem small, but before, I was spending a few minutes at morning and night walking around my house flipping light switches. I would often forget, which wasted electricity. Truthfully, when I saw a light that I had left on all day, I'd feel bad about myself for that split second. Wemo has taken this job off my plate and allowed me to let that small bit of negativity go.
A side benefit of the Wemo light switch is that when we're away from home, our outdoor lights continue turning off and on as normal.
Fitbit Inspire Fitness Tracker
The Fitbit (affiliate link) is worn on your wrist and tracks a lot of health and fitness parameters like your daily steps, active minutes, and calories burned. These features are useful, but what I really LOVE is that my Fitbit gets smartphone notifications, like calls, texts, and calendar events.
At first, I thought getting smartphone notifications on a watch would be distracting, keeping me from focusing on my friends and family. It has actually settled my mind so that I'm not wondering what's going on with my phone when I don't have it beside me. For instance, I can leave my phone in the house, take my kids to play in the yard and know that if I get a message or call, I will be notified. This allows me to focus on my kids knowing that I am not missing an important call or message. I can't respond using the Fitbit, I need my phone for that. During times that I do not want any notifications at all, I quickly take it off.
The Fitbit Inspire also gives date and time information, like a standard watch. There are several Fitbit models available. I have only used the Inspire and can't comment on the other models.
Instant Pot Multi-Cooker
The Instant Pot (affiliate link) is a multi-cooker and combines the features of a pressure cooker, slow cooker, steamer, sauté pan, rice cooker, and yogurt maker. I love the Instant Pot because it can cook traditionally slow-cooked recipes in a shorter amount of time.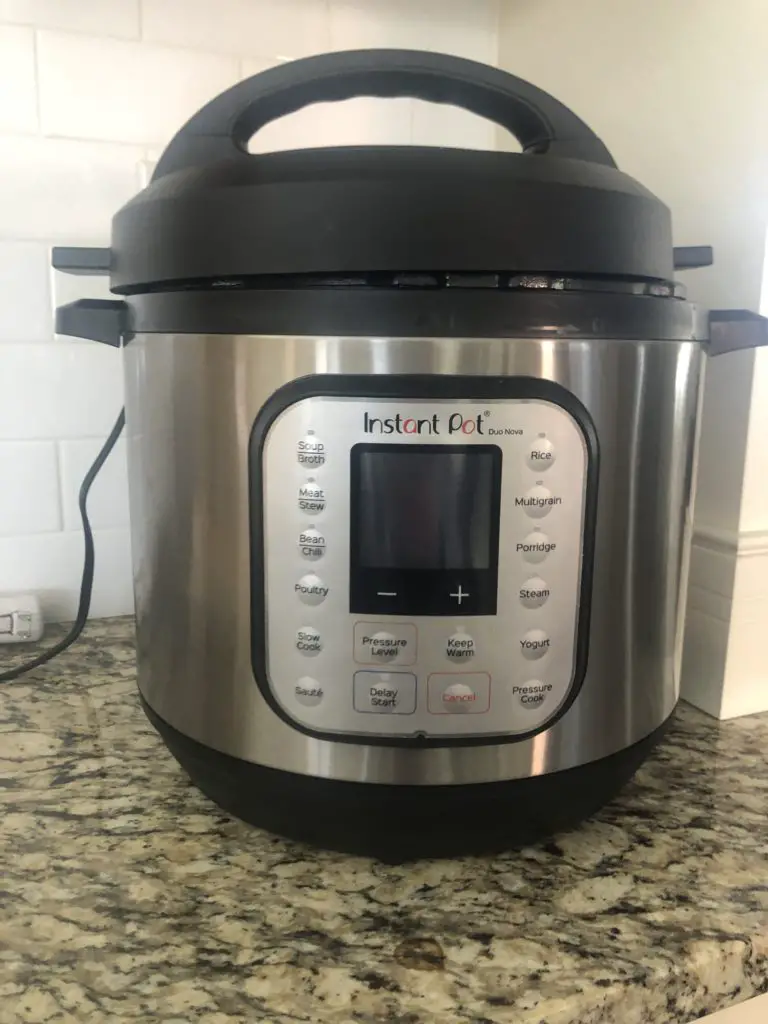 Recently, I made my mom a beef roast with potatoes and carrots in the Instant Pot. She could not believe it was so tender in only one hour. It tasted like it had been cooking all day. There are a myriad of Instant Pot recipes that cook dishes like soups and rice and beans in just a few minutes. The Instant Pot is a great tool for those of us that are often scrambling to make dinner at the last minute.
I am super picky about kitchen appliances. For most of my adult life, I have had a very small kitchen and prefer to have fewer kitchen gadgets. All that to say, when I recommend a kitchen item, I really think it's worth the space it will take up.
Moms need help!
I hope that these gadgets help you as much as they have helped me. I read in the New York Post that on average, moms of kids ages 5-12 work 98 hours a week, the equivalent of 2.5 full time jobs! Moms need all the help we can get to make our lives easier, and get more time to do the things we love with the people we love.
I'd love to hear what gadgets make mom life easier for you. Leave me a comment.
Disclaimer: The information published in this blog is for information and entertainment purposes only. I am not an expert and you should look elsewhere for advice. I am not liable for any damages resulting from using the information on this blog. All activities for children should be done with adult supervision. For further information, see the Disclaimer page.
Affiliate information: This post contains affiliate links, which means that if you purchase something through one of the links here, I might receive a percentage of the sale, with no added cost to you. As an Amazon Associate, I earn from qualifying purchases.