I have an awesome St. Patrick's Day craft for kids to share with you. This is a Make Your Own Leprechaun Mask that is so fun for kids to create, play with, and makes for an adorable St. Patrick's Day photo prop.
Disclaimer: The information published in this blog is for information and entertainment purposes only. I am not an expert and you should look elsewhere for advice. I am not liable for any damages resulting from using the information on this blog. All activities for children should be done with adult supervision. For further information, see the Disclaimer page.
Affiliate info: I sometimes publish endorsements and advertisements, which means that if you purchase something through one of the links here, I might receive a percentage of the sale, with no added cost to you. As an Amazon Associate, I earn from qualifying purchases. For further information, see the Affiliation Information Page.
Leprechaun Mask St. Patrick's Day Craft
This Leprechaun Mask activity for kids is a one click download, which means that you just need to click on the link below and the PDF will download right away.
To make this St. Patrick's Day Craft for kids, you'll need to follow a few simple steps:
Print the Leprechaun Mask PDF (link below)
Cut out the mask, especially the face cutout. Also, leave the head band portion on either side of the hat attached.
Color the mask.
Tape a strip of paper to either side of the mask. Make a band to fit the child's head.
Enjoy!

Supplies Needed for the Leprechaun Mask Activity
Child safe scissors
Coloring supplies. We used these markers (affiliate link).
Paper to make the headband.
Tape
Get Your Leprechaun Mask St. Patrick's Day Craft
Terms and Conditions:
By downloading the Leprechaun Mask Activity, you accept these terms and conditions. 
This craft was created by Hey Kelly Marie to be used for personal and personal classroom use. 
The Leprechaun Mask is also copyright protected. © 2021 Hey Kelly Marie and all rights reserved.
Furthermore, this craft may not be sold, hosted, stored, or reproduced on any other site or blog.
Adult supervision is required for children's activities. It is up to the child's caretakers to determine what is developmentally appropriate and safe for their child. Caretakers have full responsibility for child safety and development.
CLICK HERE TO GET YOUR LEPRECHAUN MASK PDF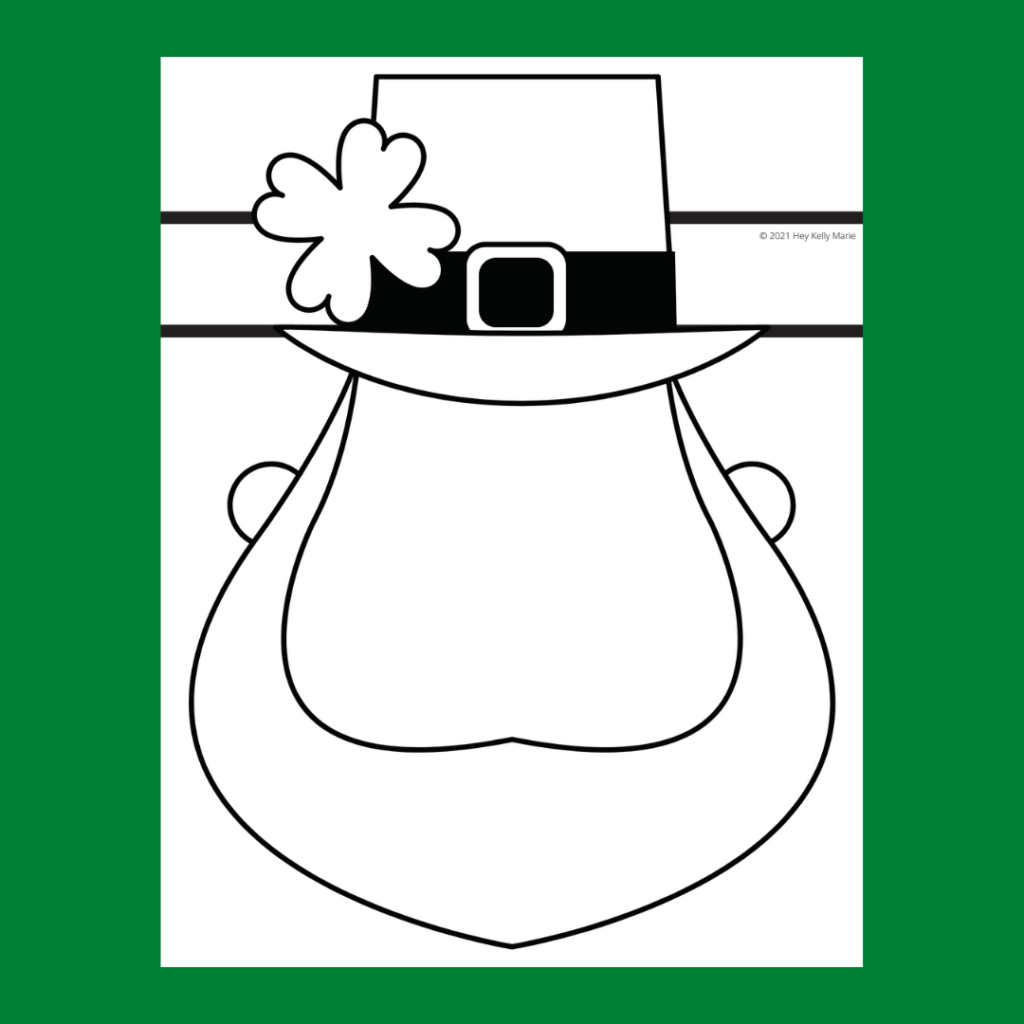 Pin this post!
Sharing this post on Pinterest is a great way to support my blog. It saves the post for you, and also helps other people find it!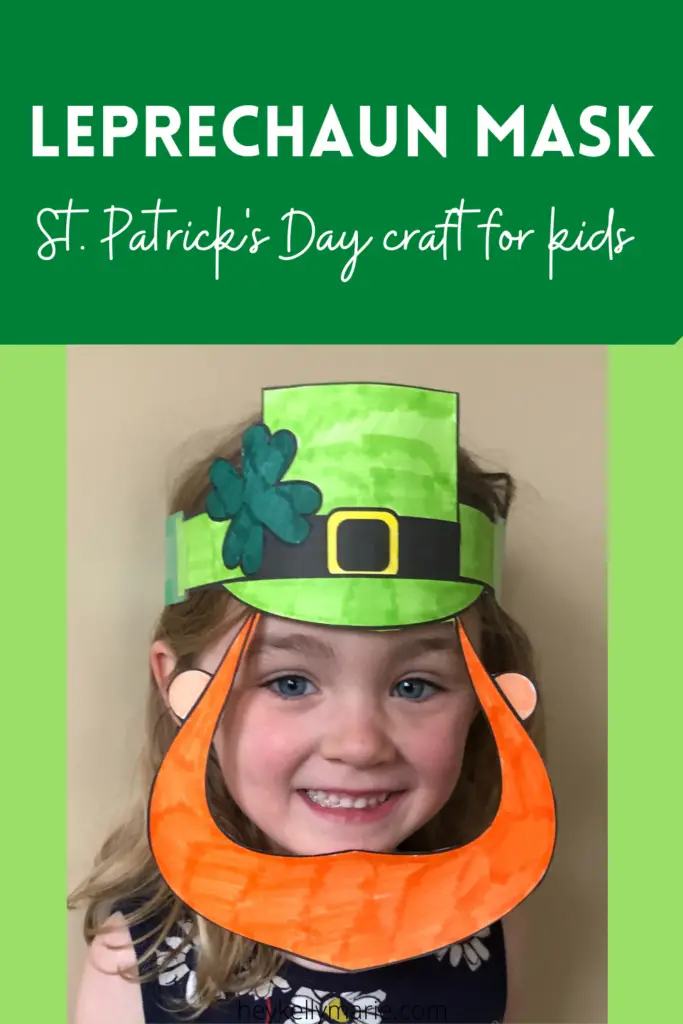 What do you think of this St. Patrick's Day craft for kids?
I'd love to hear what you think of this mask activity! Did you enjoy it? Did your mask make for a great St. Patrick's Day Picture? Also, do you have any other ideas for St. Patrick's Day crafts I can make? Leave a comment below.