I love doing adorable turkey crafts to kick off Thanksgiving festivities! Of course, kids' crafts have to be cute and fun, but they also must be EASY to make the cut at my house. I made a bunch of turkey crafts for kids from around the web, and I am sharing my favorites today. Here are my Top 8 Easy Turkey Crafts for Preschoolers.
All of the images in this post are of the crafts that I made! I am not an expert crafter, but I did my best. Enjoy!
Disclaimer: The information published in this blog is for information and entertainment purposes only. I am not an expert (in child development or anything else) and you should look elsewhere for advice. I am not liable for any damages resulting from using the information on this blog. All activities for children require adult supervision. For further information, see the Disclaimer page.
Affiliate info: I sometimes publish endorsements and advertisements, which means that if you purchase something through one of the links here, I might receive a percentage of the sale, with no added cost to you. As an Amazon Associate, I earn from qualifying purchases. For further information, see the Affiliation Information Page.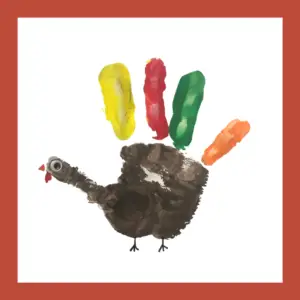 Handprint turkey crafts are a classic, and I absolutely love this one. I remember making a handprint turkey like this as a preschooler. Make Life Lovely gives great directions and also includes a free, printable turkey handprint poem. Additionally, this craft would make a fantastic gift for grandparents this Thanksgiving.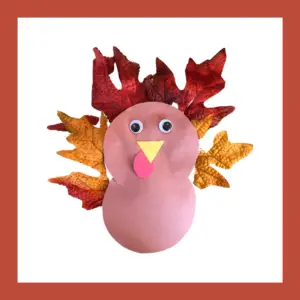 I love this leaf turkey craft from Hands on Learning from Life Over C's. Faux leaves are used for the turkey feathers.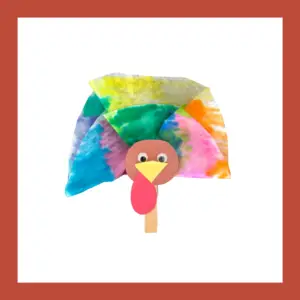 I love how vibrant the turkey feathers are in this craft from Our Kid Things. Coffee filter crafts are always a hit with my kids!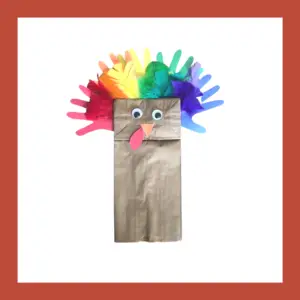 I love this adorable turkey craft from Made To Be A Momma. It includes handprints, which always make for a wonderful memento. Additionally, the finished product can be used as a puppet.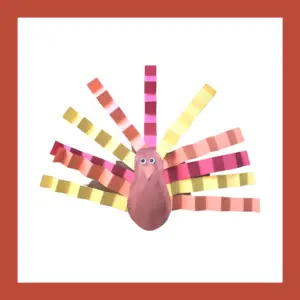 This Paper Turkey craft from The Inspired Treehouse gives kids an opportunity to practice fine motor skills. It's also a great craft if you don't want to shop for tons of supplies because you only need construction paper and a few other items.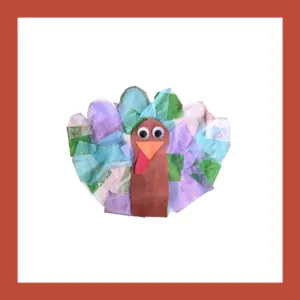 This tissue paper turkey craft from Darcy and Brian is so cute and easy. Tissue paper squares are glued onto white paper to make colorful turkey feathers.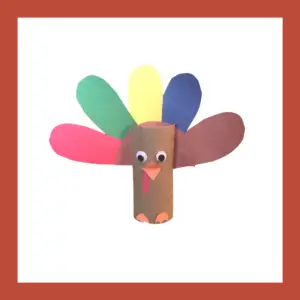 I love this toilet paper roll turkey from Kids Activity Zone. There are lots of opportunities for little ones to cut and glue, and the end result is so cute.
What do you think of these turkey crafts?
I'd love to know what you think of these 8 Easy Turkey Crafts for Preschoolers. Have you made any of them before? When are you interested in doing a turkey craft – a class party, at home, a fall festival, or some other time? I'd love to hear about it. Leave a comment below.